Niki Hand Clinic
Niki Hand Clinic specializes in the care of patients with thraumatic, surgical and chronic condition of the hand, wrist or elbow conditions. Our Hand Therapy have advanced clinical skills, consists of occupational Therapists and Physiotherapists trained in the assessment and treatment of patients, that will provide a plan to help you prevent injury, relieve pain or recover from surgery.

We look forward to helping you to make a full recovery from your hand, wrist or elbow injury and return to your activities as quickly and comfortably as possible.
About Us
Niki Hand Clinic.
Niki Hand Clinic is dedicated to the care of hand, wrist and elbow disorders for people of all ages. Dr. Bramantya Karna is a board certified, orthopaedic surgeon with fellowship training in hand and microsurgery. Our practice also treats many sports injuries, including wrist and elbow disorders. Many common hand injuries can be taken care of immediately in our Clinic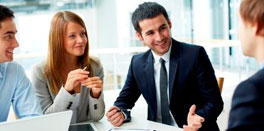 How we can help you
Conditions we treat
Sports injuries
Work place injuries
Post surgical conditions
Fractures
Dislocations
Soft tissue injuries
Nerve, tendon, and ligament issues
Arthritis
Overuse conditions
Finger/ hand/ wrist/ arm/ elbow pain
Scars
Request an Appointment
To request an appointment, please complete the form below, including the following details in your message:
Condition requiring treatment
Referring Doctor (if applicable)
Preferred day of the week and times for appointment
Our friendly staff will contact you to confirm the next available time.
Why use a hand therapy specialist?
Certified hand therapists have in-depth training and education on the bones, muscles, ligaments and nerves in the hand, wrist and arm. Our hand therapist will provide you a plan for assessment, immediate care and effective treatment. This procedure will give more faster recovery time, less time away from work and return to your activities as quickly and comfortably as possible .
Niki Hand Clinic

Jalan Gatot Subroto II No. 5 Denpasar - Bali

Phone : (+62 361) 425 333
Fax: (+62 361) 430 236